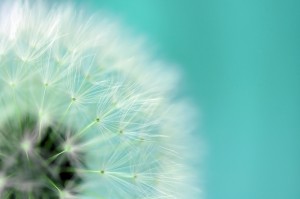 Someone once said that within all of us is the seed of greatness. We all know this on some level but lack the ability to let this part of us shine through. Our experiences are consumed with our wounds, which keeps us in fear, lack, disconnected from self, others and the UNIVERSE. The greatness can emerge for us to relish in all the blessings that life can afford but we have to do the work of healing. I stepped out of my comfort zone to embrace the help on this journey, which lead me to Tammy. This gentle spirited woman touched my soul in a very special way which helped me to release the hurt and pain of the past. I was able to realize that I was the one keeping me from what I wanted in life. My heart was enclosed in a vault behind lock and key. Tammy with each session was able to help me unlock the doors, tear down the walls and "unchain my heart" to love myself unconditionally. This gentle spirit is a warrior that fights hard to help you do the work. Tammy has the uncanny ability to tap into the core of the issue and bring it front and center for healing.   She is there and always providing a safe, warm, loving space for me to grow. She inspires, encourages, uplifts, challenges, and has loved me through my tears, anger, desperation and fear.
_________________________________________________________________________________________________
After my session today, I had some rich personal insights and a cleansing emotional release that leaves me feeling freshly empowered amidst life's challenges. This was my first healing session done at a distance, and I was truly amazed to feel your healing energy so powerfully. I relaxed into a deep and peaceful place, and felt subtle waves of energy clearing stuck patterns in my body. The jaw tension I had has dissappated and I'm feeling more grounded and balanced. Thank you, Tammy, for sharing your healing gifts with the world. It's always an honor and blessing to work with you.
Shawna Butson-Brodie, LMBT, CST, BS Ed.
__________________________________________________________________________________________________
Experiencing the tremendous healing process through Tammy has deeply changed my life! Through her intuition, sensitivity, balancing and directing God's energy, much happiness and wholeness was restored.  Her techniques for releasing old negative belief patterns and feelings that block joy are powerful. Often, a shift occurs immediately.  Change of patterns and relief is integrated into one's being over a few weeks. If you are committed to becoming your best self, Tammy can surely help!
Marj Elliott
Interior Designer, Authentic Spaces
---
The energy work we have done together has caused such a wonderful shift in me.  I have been surprised at just how powerful it has been:  I feel stronger, more focused in my work, and more able to maintain positive energy around me. I just enjoy feeling 'lighter' on the earth.
Christine Reed
---
I have been blessed to have found Tammy and her wonderful healing skill set.  I initially went to her because of tremendous pain that I was having in my thumbs – probably arthritis.  I saw an immediate improvement in my pain level which has lasted.  I have been seeing Tammy for almost two years, and we have worked together on addressing other physical and emotional issues from my past in an effort to heal many old wounds.  Her insight and compassion are major factors in the continued healing that I have experienced.   Thank you, Tammy, for all that you do!
L. Futrell
---
I had never really dealt with issues from my childhood and difficulties as an adult and this negatively affected my spiritual, emotional, physical and mental state.  Through Tammy's guidance and healing gifts, I have been able to heal and move forward in my life. Tammy's energy healing sessions have helped me to unburden myself of past hurts and move forward in my life.  If you show up a willing spirit you can trust Tammy to lead you through an amazing healing experience.
D.F.